The best lenses for iPhoneography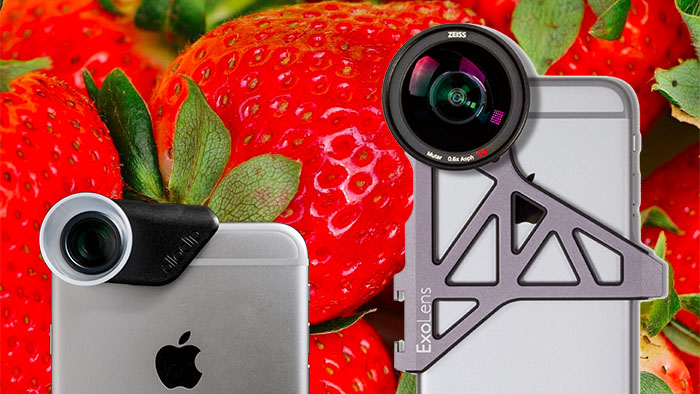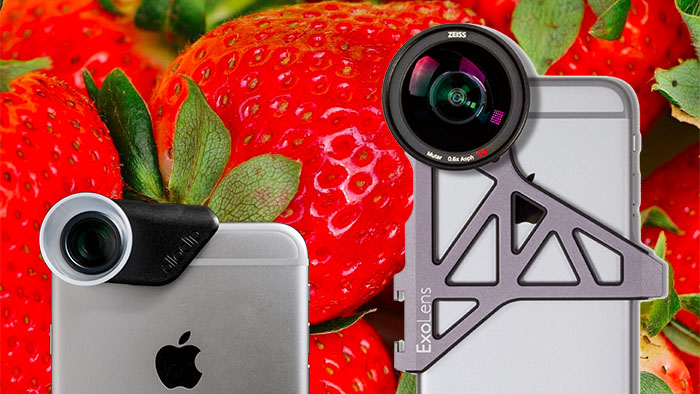 Serious about iPhoneography?
If you are a keen photographer, you probably have mixed feelings about your iPhone camera. You use it a lot more than your DSLR, but miss wide-lens, telephoto and close-up capabilities.
The iPhone camera features a slightly wide angle lens. iPhone 6s and older models have a fixed lens system, while iPhone 7 offers a dual lens system. Older phones lack optical zoom, and iPhone 7's zoom has its limitations. This can be frustrating in outdoor and landscape photography.
You can get surprisingly close to your subject with the iPhone camera. Our tests produce sharp photographs with the lens just 4-5 inches from the target.
Note: Our apps, Pic Scanner Gold and Pic Scanner, use the iPhone camera as a scanner. The clarity and resolution of these up-close scans is very impressive. You do not need a macro lens, as the optimal distance between the camera and photos is 8-10 inches (20-30 cm). However, if you use a tripod or locker shelf* to hold the camera steady, you may use a macro lens.
Best lenses for iPhoneography
If you need advice on external lens attachments for your iPhone, look no further. The two articles referenced below review some of the best such accessories available today. These will help take your iPhoneography to the next level.
Erin Lodi, photojournalist, professional photographer and mobile imaging editor at DPReview considers 70 lens attachments and thoroughly tests the best 15. This article focuses mainly on wide angle and telephoto lenses.
Glenn Fleishman, Senior Contributor, Macworld, loves photographing bees. He shares his picks of the best macro lenses for close-up photography.

~~~~
* Trouble holding iPhone or iPad steady when scanning? Place the device on a locker shelf (pictured). Connect the headphones cable, and use the Volume (+) button on the cable to click the shutter. Pic Scanner Gold also supports Bluetooth remote controls.