10 Original, Fun Things To Do With Photos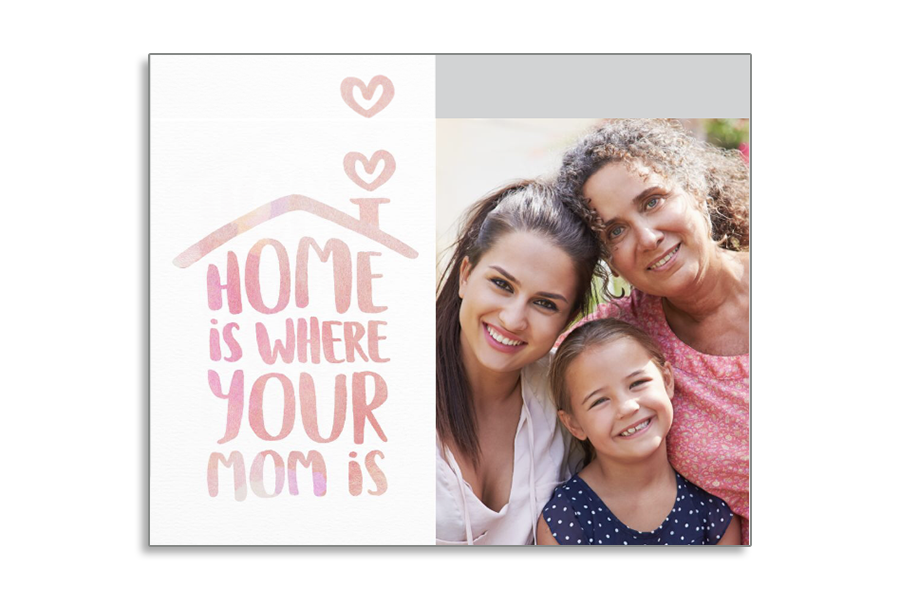 You have thousands of photos, digital as well as printed. Buried in your phone's camera roll, computer or thumb drives. In Dropbox and Google Photos. Or in old picture albums lying forgotten in a cupboard. That's a lot of memories! Here are a few ideas to put them to fun uses.
To begin with, browse through your collection and pick out 10-20 photos that you really love.
If you plan to use printed photos, you'll need to scan them. An easy way to do it is with a digital camera. You want good resolution, so if you have a DSLR or mirrorless camera, use it. If not, your smartphone will do just fine. Try Pic Scanner Gold app (for iOS): it packs great editing tools and also lets you create stuff like greeting cards, calendars and shareable slideshows.
10. Make Personalized Greeting Cards
Someone special has a special day, and you want to make it extra-special? It takes only a minute to convert one of their photos into a beautiful greeting card. Apps like Typorama or Word Swag let you directly add text onto photos in a range of styles and fonts. Or use ready-made greeting card templates provided by apps such as Canva or Ink or Pic Scanner Gold. Note that free apps typically add watermarks or their own branding to cards (ugh!). Some paid apps charge every time you send a card (e.g. Ink). So look around and choose wisely!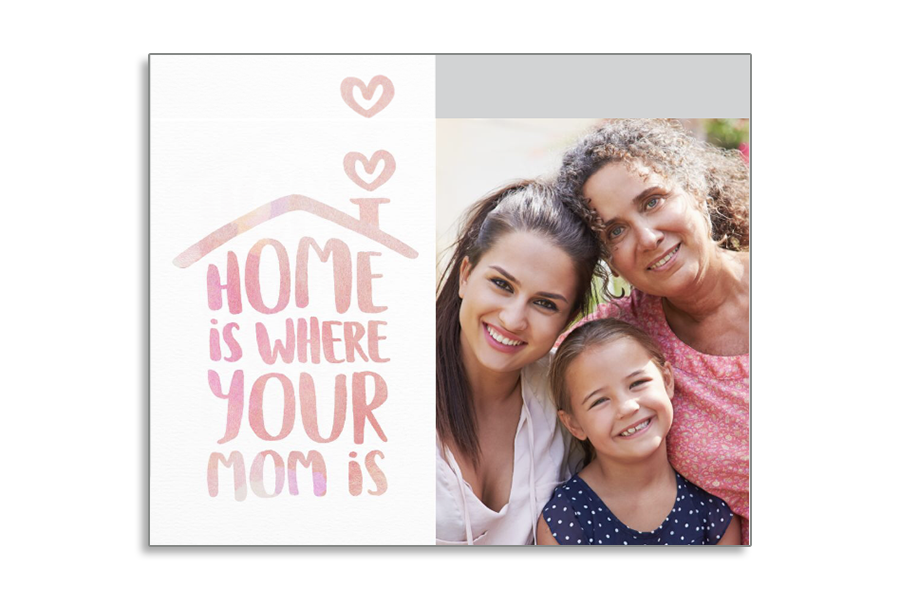 9. Make Photo Mugs
What's the best thing to do with a mugshot? Put it on a mug! A great way to enjoy your morning coffee looking at a photo that makes you happy. Try Snapfish or Smugmug, or search online for "photo mugs" to find more options. Get a set made for the family; it also makes a nice little gift.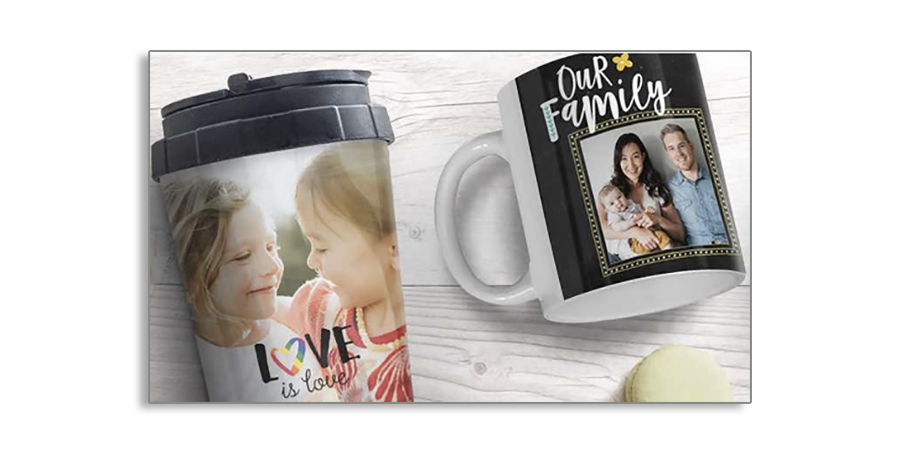 8. Make A Slideshow in a Digital Photo Frame
A digital picture frame running a slideshow of your favorite memories is a great addition to your coffee table – or a great distraction on your work desk. You can buy a digital frame for $40-150. And if you have an old disused iPad lying around, it's perfect for use as a photo frame. See here.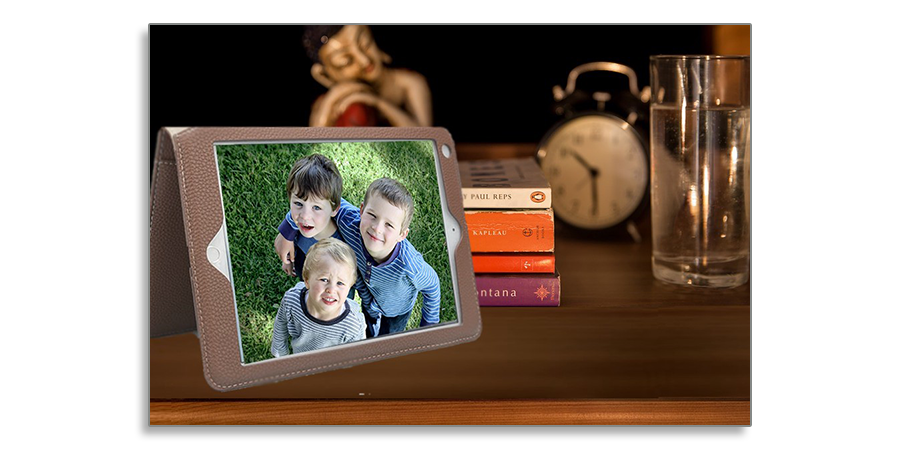 7. Make a family tree wall
This will take more effort, but once done, you'll enjoy it for years. Dig out generations-old family photos, scan (Apply B&W or sepia filters to get a uniform vintage look) and get them printed. No need for fancy frames, get a bunch of plain old-fashioned ones from Wall Mart or wherever. Stencil the tree yourself, or buy a self-stick decal (Many available on Etsy.)
Of course, you could also frame your recent digital photos to make a photo wall instead. Here's a cool trick to hang picture frames straight.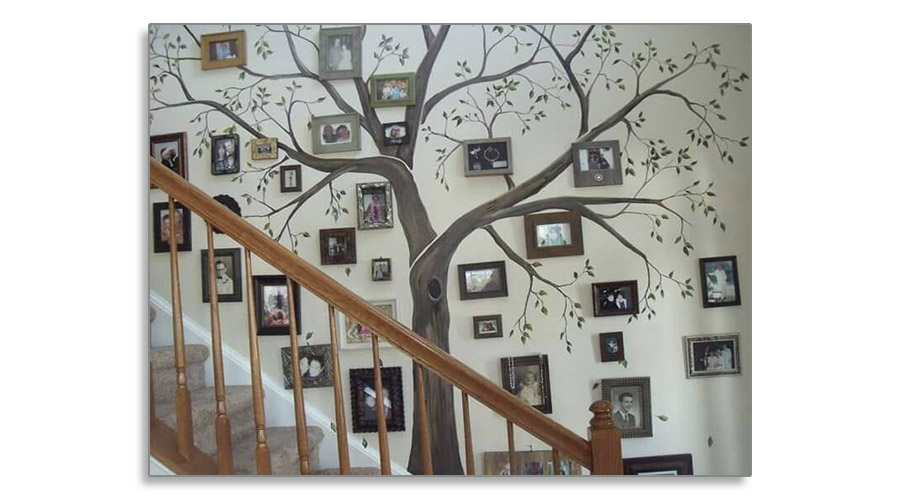 6. Make A "Then and Now" Frame
Take two photos of yourself (or anyone else) taken twenty, maybe thirty years apart. Frame them together. Always fun to look at and compare, and a conversation starter.
A variation: Take one of your recent photos. Find a photo of your mom and one of your dad taken when they were the age that you are now. Frame the three together (You in the middle).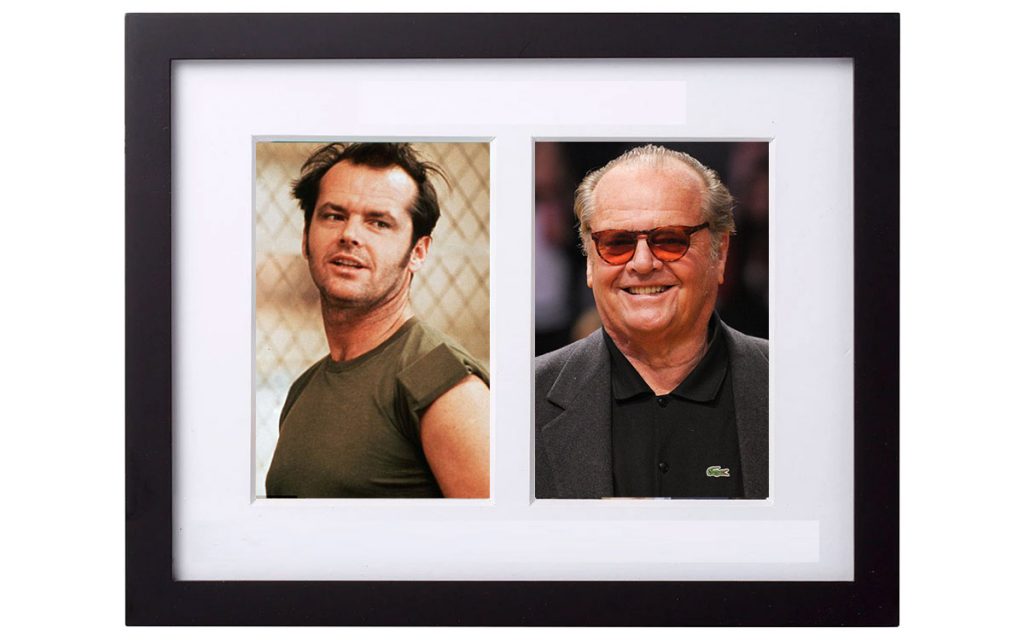 5. Make a Wall Corner Photo Frame
Got a boring wall corner? Brighten it up with a corner frame as shown below. Buy a regular frame, use a saw to split it down the middle. Join as shown.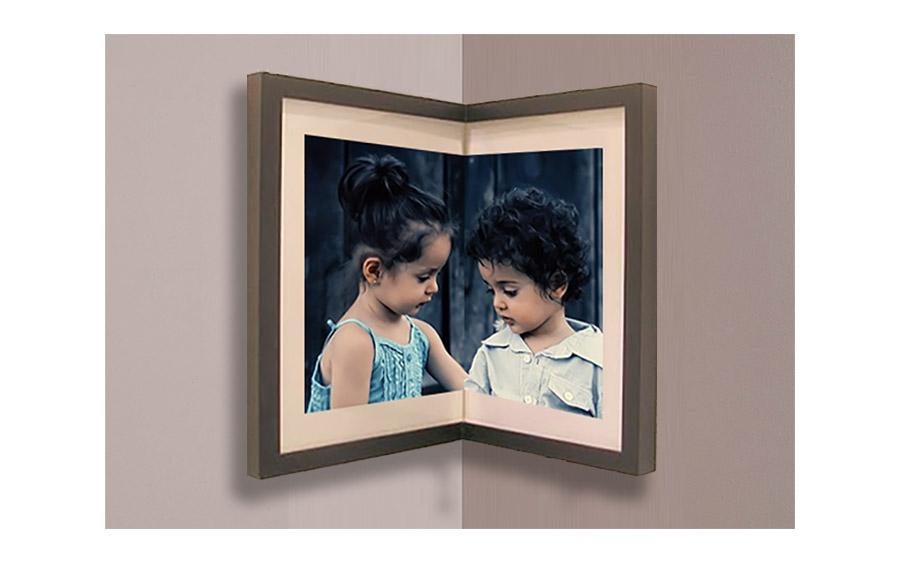 4. Make Your Photos into Artwork
Thanks to artificial intelligence-driven filters, you can convert ordinary photos into beautiful artworks in the style of great artists. There are now many apps that can do this, but Prisma was the first and is probably still the best. Available for both iOS and Android.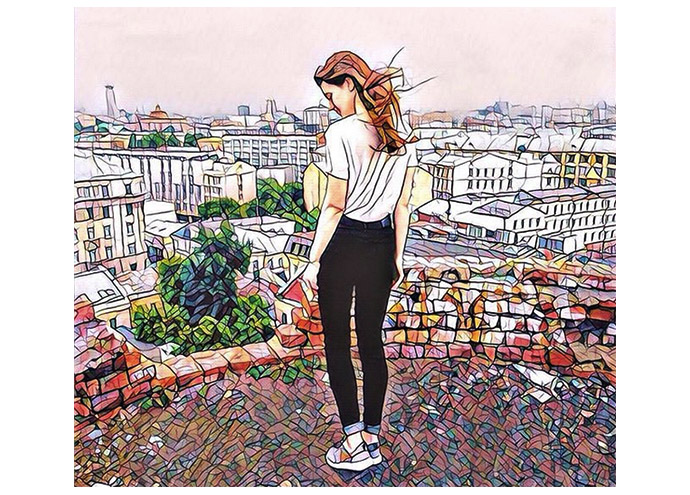 3. Make Photo Books for Yourself or Gifting
Photos are more fun when they're on paper rather than your iPad's touch screen, and you'd rather flip than swipe? Converting digital photos into beautifully printed, smartly bound photo books is easy. Many online services let you upload photos, slot them into templates, add text and stickers to create exactly the look and feel you want. Artifact Uprising and Shatterfly are two of the many well-known names. It's inexpensive and great discounts are always available.
2. Make DIY Fridge Photo Magnets
Got vacation, family or pet photos? Or a funny meme you found on the internet? Print in small size, and trim into any shape – square, round, heart etc. Buy a roll of self adhesive magnetic strip tape from the hardware store. Stick a small length behind each print. Laminate for durability.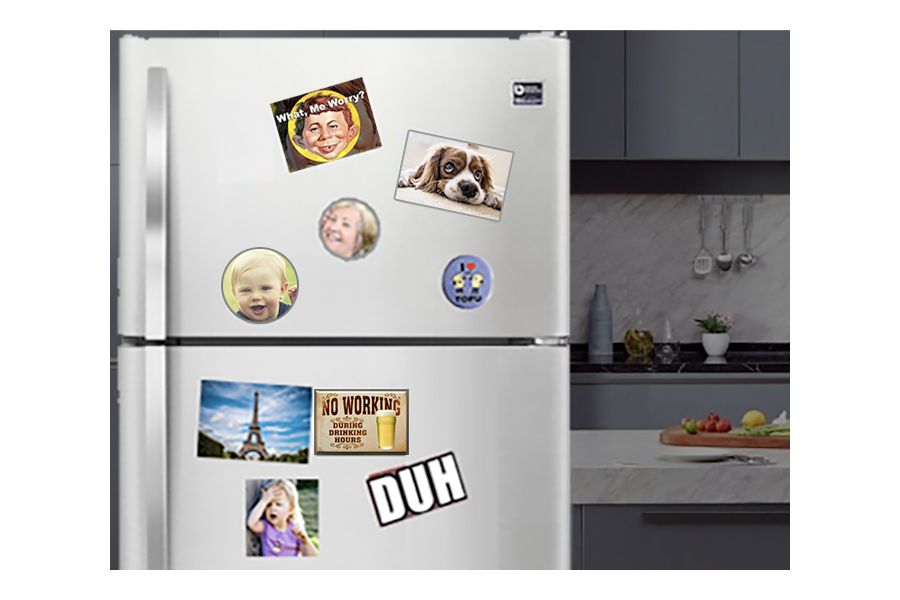 1. Make Photos Memorable and Searchable
Can't find photos in your huge photo library? Or recall when and where photos were taken and the names of people in them? Use SnipTag app for Mac to add dates, locations, descriptions, keywords (and more) with your voice. Import photos into the app and start dictating. It's converted into text labels as well as invisible tags known as metadata. So you have all the details when you see or print photos, and metadata lets you find them in any program on any computer.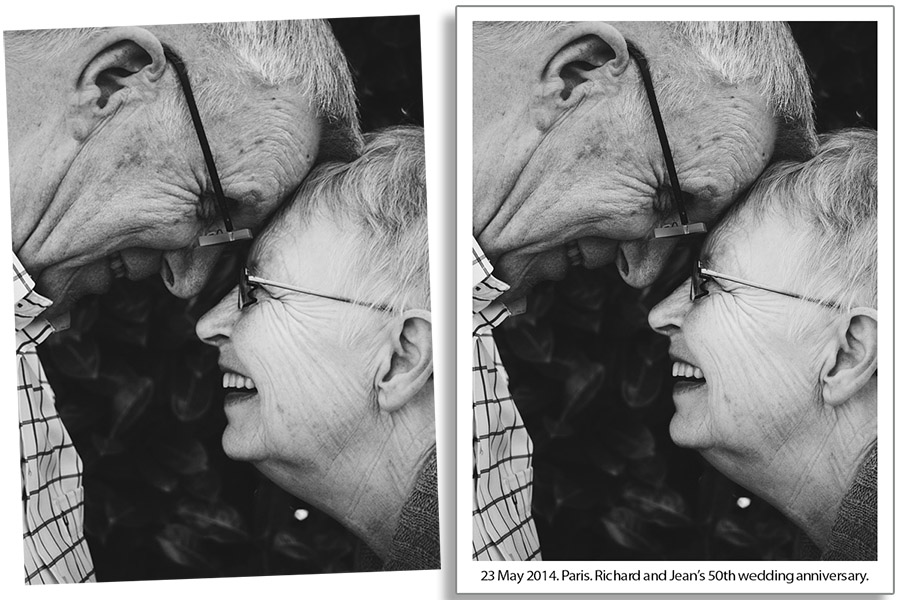 ***
Have You Seen this Amazing Photo App for Mac Yet?
SnipTag app for Mac features two useful tools – one for your digital photos, and one for cropped.
Snip batch-crops scanned photos. Scan multiple photos per frame with any digital or smartphone camera (even Android or Windows phone) or any scanner. Gather as many such scans as you want, and drag them all into SnipTag. One click will crop them all. In original resolution and format. The app can handle JPG, TIFF, PNG and BMP files.
Tag is the easy way to add captions and metadata to digital photos. Add or edit dates, locations, descriptions, keywords – up to 25 fields in all. For individual photos or in batch mode. This creates visible captions that you can view in the app or imprint below the photos when exporting, and also invisible IPTC metadata tags that make photos instantly searchable in any photo program.
Currently available with a free 3-day trial on the Mac App Store.