How to Use Pic Scanner Gold's Exclusive Shareable Album feature?
So you scan old photos to make a slideshow for a BIG occasion, like dad's 60th birthday, or parents' 50th wedding anniversary. Or you take some terrific photos with your iPhone on a family vacation. You add some fun captions to those photos, and now you want to share it with family and friends.
You consider your options: Post to Facebook (But increasingly, people don't do Facebook). Email (Attachment size probably exceeds what email services allow: 25MB for Gmail, 20MB for Yahoo and just 10MB for Outlook). Dropbox (Um, boring).
This is where Pic Scanner Gold's Shareable Albums feature comes in. You won't find it in any other app – it's an exclusive 😀. Choose up to fifty photos, optionally add captions, and in seconds you can convert them into a shareable album, complete with music!
Let's see how to do it.

Use Scanned Photos. Or Digital. Or Both
You can make a shareable album with the photos that you have scanned with Pic Scanner Gold, or even with those imported from your Camera Roll. Scanned photos are saved on Gallery screen of Pic Scanner Gold. To import digital photos from Camera Roll in Photos app, go to Gallery screen > tap Import > choose photos > tap Done.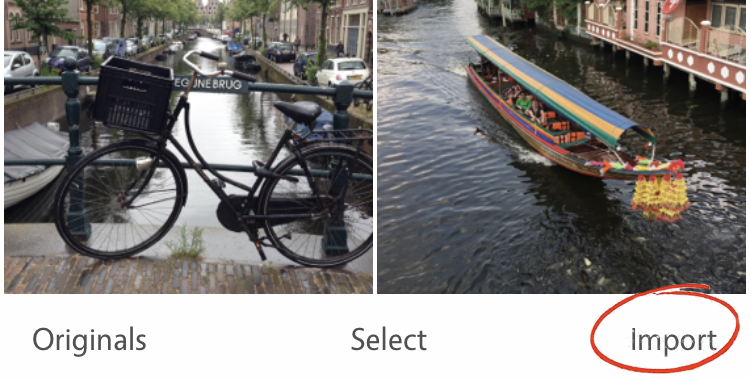 You may want to primp the photos a bit before putting them in your shareable album. To do it, tap open a photo > Edit > Use any of the 19 amazing tools and filters. It's also a good idea to add captions – they give viewers the complete picture.
Make a Standard Album with the Photos
Put your photos in an album. This is optional but recommended. You can also create a shareable album directly from the Gallery. But in this case, the shareable album will be titled 'Photo album'. Instead, pick photos > tap Add > Add to album > give the album a name e.g. Tuscan Vacation. If you now make a shareable album with this album, it'll also be named Tuscan Vacation. Nicer.
Creating and Sharing a Shareable Album
Creating a shareable album is super-simple. Tap Menu > Goodies > Shareable albums > select photos from Gallery or album > tap Done. In seconds, the photos are combined into an auto-playing slideshow. The app automatically adds a cover slide and music, and saves your shareable album on Gallery screen.
(An aside: Is it a shareable album or a sharable album? Shareable means "Suitable or intended for sharing with others." Sharable is just an alternative – we think clumsy – spelling.)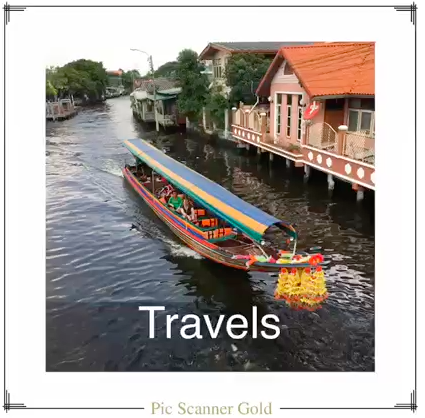 OK, all set! Go to Gallery > tap Select > select the shareable album > Export > select your favorite messaging service, social network or even email. Add a cover message, and send. Alternatively, you can upload the album to your preferred cloud service (Dropbox, Google Drive…) and send a link to friends. Couldn't be easier!
If you have any difficulty or get stuck somewhere, email us through the app.
More tips on using Pic Scanner Gold at www.picscannergold.com/blog.
***
What is SnipTag app for Mac?
It's a unique combination of two great tools – one for your old printed photos, and one for all the digital photos lying buried in your Camera Roll or computer.
SnipTag for Mac has two functions: Snip and Tag. Snip is for batch-cropping scanned photos in super-high resolution, and Tag for captioning and image metadata editing. The app offers a free trial, so if you have a Mac, go ahead and download it here.