Create Tilt-Shift Photos With iPhone and Pic Scanner Gold App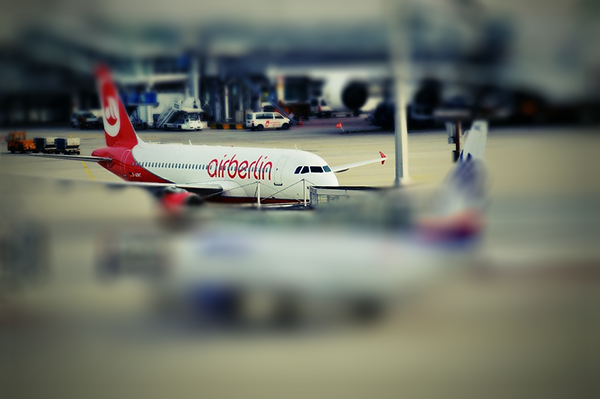 Before we get into creating cool tilt-shift photos, a bit about Pic Scanner Gold. This is a photo scanner app for iOS that lets you scan and auto-crop multiple photos with one touch. It also has many other fun and useful features. For example, you can make beautiful greeting cards, slideshows and albums with your photos. It also has a powerful photo editor to enhance your scans. You can even import photos from your camera roll and do some amazing creative stuff with them. Tilt-shift is one example. You can discover more on our blog and Facebook page.
What is tilt-shift photography?
Tilt-shift photography refers to the use of selective focus, often for simulating a miniature scene. Only the object of attention stays in focus, everything else is blurred. This gives a kind of "toy town" look to the objects in focus. Below are two examples of tilt-shift photography: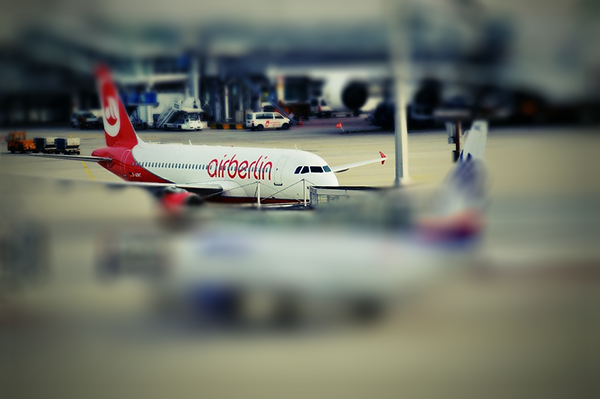 Professional photographers create tilt-shift effect using fancy lenses and techniques. Or with post-processing, e.g. a complicated multi-step process with Photoshop. But we can do the same thing on iPhone or iPad and Pic Scanner Gold app's editing tools. Ha! And do it by simply editing an existing photo.
A few other points to note:
Tilt-shift photography works best with inanimate objects (e.g. boats, vehicles, plants or houses), not so well with people or animals.
It works best when photo is taken 'looking down' rather than up or level.
With these basics, let us get started (For more details, look up "tilt-shift photography" on the internet. Wikipedia also has an article on it).
Tilt-shift with Pic Scanner Gold
Get a suitable photo (Bullet points above). See if any of your scanned photos fits the bill. If not, click one or find one in your camera roll, and import it into Pic Scanner Gold (Go to Gallery, and tap Import). Let us try it with this simple picture:
Open the photo in the app, tap tap Edit, and select the Focus tool.
You now need to choose between linear and radial modes. With linear mode (☐), the focus area will be a rectangular strip. If you use radial mode (Ο), the focus area will be a circle. Experiment with both, but we will go with linear for now. Place your thumb and index finger on the focus object, and use pinch, spread and rotate gestures to adjust the control area. If you don't get it right the first time, just repeat the gestures until you get it right.
You can further improve the effect by playing with other editing tools, e.g. Crop (Use Rule of Thirds to position the focus object); Saturation or Vibrance (for a more vivid image); Effects (filters, for a distinctive, surreal look); or Contrast, Highlights etc. (You'll find these by tapping Adjust button). Don't use ALL these tools, any 2-3 will do!
Tap Done to save the changes.
That's it! Once you have created your masterpiece, we'd love if you post it on our Facebook page, to inspire other users.
If you have iPhone 6S / iPad Air 2 or a newer device, get Pic Scanner Gold. You will get much higher quality scans and a raft of useful features. It's available on the Apple App Store. For older iOS devices, we would recommend our lightweight app Pic Scanner here. User guide for Pic Scanner Gold can be found here, and for Pic Scanner here.
Like this post? Share with others. Have questions about features of the app? Email us through the app.