New Uses For Your Old iPhone or iPad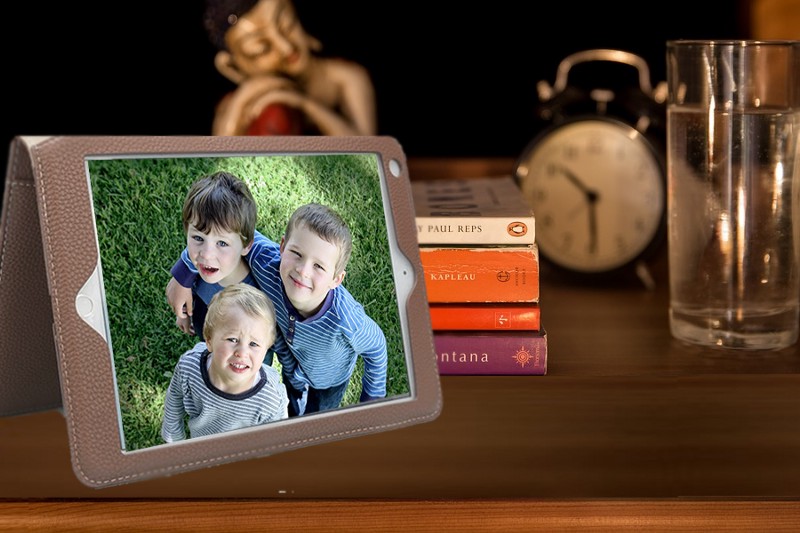 Upgraded to a spanking new iPhone or iPad? What about the old one? If it's lying disused in your junk drawer, there's lots you can do with it.
Below, we'll suggest five uses for the smaller-screen iPhone and five for the larger-screen iPad, but you could use almost any idea for any device.
Up-cycling Ideas for Disused Old iPhone
Use it as a music system Pair the old iPhone with a Bluetooth speaker (See recommendations here,$30-160). There's an unending supply of music on YouTube, Spotify and Pandora, so just stream away.
Beam photos to TV: Create custom albums in the old phone's Photos library. Use your favorite photographs, or scan long-forgotten family picture albums (Use Pic Scanner Gold app – an easy, inexpensive way to scan and caption photos, and create quirky slideshows). You won't believe how good they look on a large screen TV. Great for a nostalgic evening, or at family reunions or weddings.
It makes a good security cam: Monitor the front door or the baby from the kitchen, your office, even halfway around the world. You'll need a mount or a tripod, and an app. Check out Presence or Alfred. Both are "free" apps, but require in-app purchases for ongoing use. Both allow remote monitoring or video recording.
Make a car dash cam: Why buy a dashcam when your old phone will do the job? All you need is a mount and an app. Buy a mount with an in-built phone charger – your old phone's old battery probably won't last long in video recording mode. Nexar and Autoboy are two of the many dash cam apps available.
Use as an alarm clock or clock-radio: Get a clock radio app, place the phone in a dock on your bedside table, and tune it to a music or news radio station. So much nicer than waking up to a jarring phone alarm. Many clock radio apps provide lists of stations to choose from, or try Radio Garden, a great place to listen to almost any radio station worldwide. And when you are up and about, another app could turn the same phone into a desk calendar.
Up-cycling Ideas for Disused Old iPad
It's the perfect picture frame: A digital photo frame looks cool on the work desk or study table. Wi-Fi frames cost $50-200, so why not re-purpose your old iPad into one? It has a high resolution screen, and can be used in either landscape or portrait orientation. Read how to turn it into an awesome picture frame.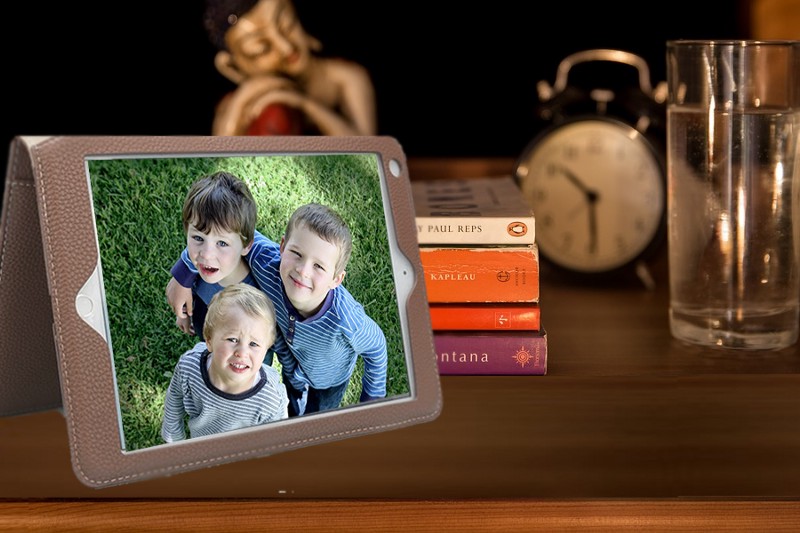 Make it your kitchen assistant: You don't have to make the same old, same old for dinner. How about shrimp risotto with mascarpone, or Indian chicken curry, or Moroccan couscous? Install the old iPad in your kitchen, and instantly expand your repertoire with handy access to recipe websites and demo videos. Your iPad can also serve as the kitchen TV, timer or even unit convertor. "Hey, Siri, how much is 800gm in pounds?"
It can be your E-book reader: The reading experience on iPad is a bit different from that on Kindle and other e-readers, but you'll enjoy it once you get used to it. Turn down the brightness and use a stand, or prop up the iPad: older models are too heavy to hold and read. Your iPad should already have iBooks app; download Kindle app, too.
Need a music stand? Play the piano or another musical instrument? Scan or download sheet music on your iPad. Prop it up with a bracket or iPad case, et voilà! Remember to turn off automatic sleep function in Settings. Page turns can be an issue if you are playing with both hands, but you can use a Bluetooth page turner.
Security monitor for your security cam: Once you have set up your old iPhone as a security camera – as in (3) above – use the old iPad to monitor it.
Let's make it a baker's dozen, with a few more ideas:
Play the guitar or ukulele? Get a tuner app such as FenderTune, to turn your old iPhone or iPad into a guitar or ukulele tuner-cum-metronome.
Use it as a universal remote control for all the smart devices in your house.
iPhone can be used as a wireless mouse for your computer (Yes, there are apps for this!)