How to Create and Edit Digital Albums in Pic Scanner Gold App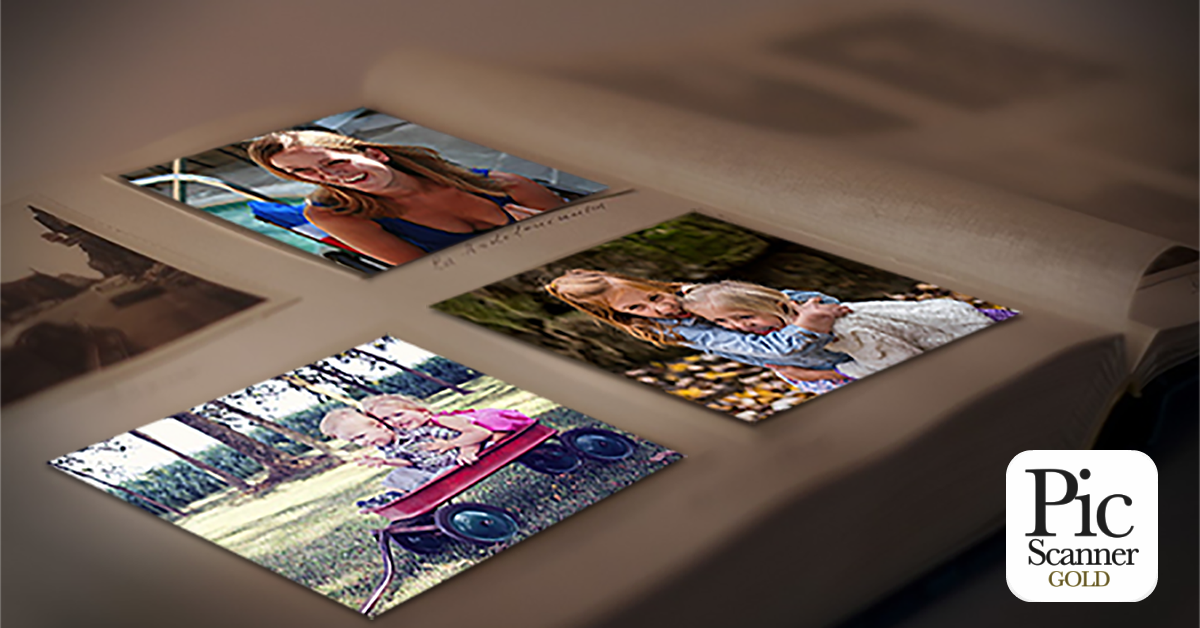 Once you have scanned your old photos with Pic Scanner app, it's time to organize them. It takes only a minute to create a beautiful album. You can even import photos from your iPhone or iPad's Camera Roll (Photos app) for pooling with old photos and and adding to digital albums.
To Create a New Album
Navigate to Gallery screen. You'll see thumbnails of all the photos you have scanned or imported. Tap Select button at bottom center, then select photos. Selected photos will be check marked. To deselect a photo, tap it again.
Once you have selected all the photos you want in the album, tap Add (bottom left), then Add to New Album. In the text box that appears, type name of the album, and tap Save.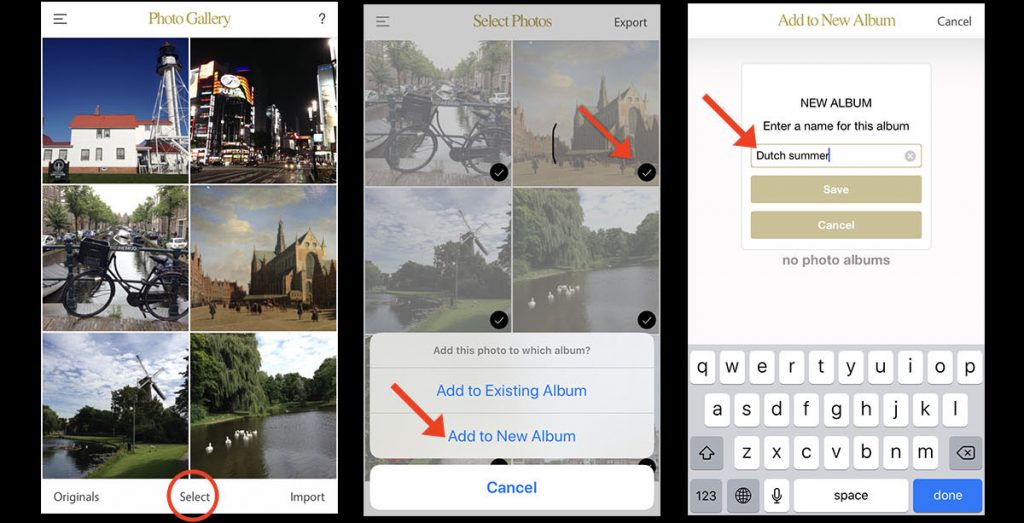 That's it! You'll see a thumbnail of your new album, together with its name and the number of photos in it. Tap the album's thumbnail to open and view the photos.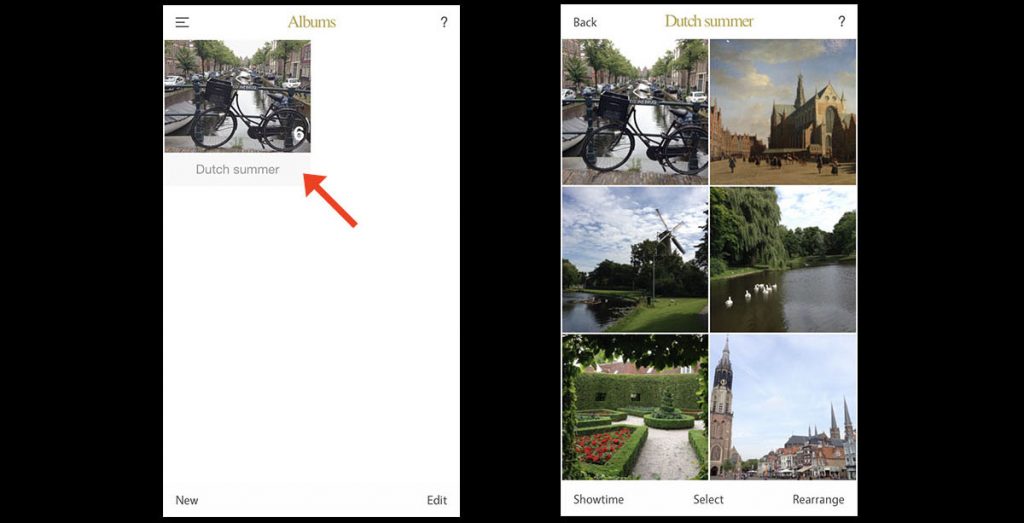 You can also view the digital albums as a slideshow: Just tap the button at bottom left. To rearrange photos in the album, tap Rearrange button at bottom right, then long press any thumbnail and drag and drop it in the desired position. Really simple!
To Add More Photos to Album
Again, start on Gallery screen. Tap Select, choose photos, and tap Add. This time, choose the option Add to Existing Album. You'll see thumbnails of all your existing albums. Tap the album to which you want to add the currently selected photos. That's it!
If you are selecting photos from Gallery and don't remember whether a particular photo is already in the album, don't worry. Select the photo for addition – if it's not in the album, it'll be added. If it's already there, it won't be added again.
To Rename or Delete an Album
Go to Album Covers screen (Select Albums from the Home screen, or tap Menu > Albums). Tap Edit at bottom left. Tap the album's name to edit it, or tap the trash icon next to the album's name to delete the album.
Note that deleting an album or photos from the album will not delete the photos from Gallery. However, deleting photos from Gallery will delete them from all albums as well as the app.